DVD+R Double Layer Inkjet Printable 2.4x
This product is no longer available
Product Number: 43517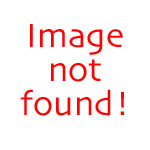 Product Summary
---
Verbatim DVDR/RW uses MKM/Verbatim's technology which ensures any recording to be of a superior quality. Mitsubishi Chemical's R&D combined with its strong cooperation with drive manufacturers ensures the broad compatibility of Verbatim's discs making them ideal for sharing computer data, home videos, photos and music. From Europe's Number 1* for recordable media

* SCCG CD/DVDR '03 - '13.

Capacity: 8.5GB
Speed: 2.4x
Pack Style: 10 Pack Jewel Case
Disc Surface: Inkjet Printable
Print area: 41mm from inner hub

Verbatim Double Layer Discs provide a massive 8.5GB (2.6 for 8cm products) storage capacity. The double layer of recording has been made possible by the creation of a new substrate layer that sits in between each recording layer, that allows the laser beam to record on both layers. Once the first layer has been recorded, the laser re-focused to record on the second layer.

As well as the latest speeds, Verbatim media is also available with a printable surface. Colours printed onto the disc surface are now as rich and deep as the original. Wide printable surfaces are also available so an image can be printed right up to the central hub of the disc surface.


Product Number: 43517