Verbatim External Slimline CD/DVD Writer
Product Number: 98938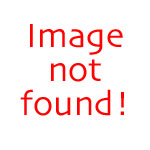 Product Information
Compact and lightweight external CD/ DVD Writer
Ideally suited for use with a notebook or ultrabook
Fully compliant with MDISC™ archiving technology
Power supplied via the USB port - No need for a bulky power adapter
Includes Nero Burn & Archive software*
System Requirements
PC: Intel Pentium III/ AMD Duron 900MHz or higher, 512MB RAM or higher, available USB port, Windows XP/ Vista/7/8/10
Mac: Intel Mac, 512MB RAM or higher, available USB port, Mac OS x 10.6 or higher
Product Specifications
Pack Contents:
CD/ DVD writer
USB 2.0 cable
Nero Burning Software (on CD)
Product manual (on CD)
Quick installation guide
Product Summary
---
More and more notebook vendors choose to leave the optical drive out of their notebooks in favour of slim designs. However CDs and DVDs are still one of the most commonly used media types. Verbatim has the solution with the External Slimline CD/DVD Writer.

This little device is what you need if you own a notebook, ultrabook or netbook. Use it to install your software or to create a back-up. The Verbatim External Slimline CD/DVD Writer is USB powered so no power adapter is needed. It is barely larger than a DVD and fits easily in your pocket - you never have to go anywhere without it!


The drive comes with Nero Burn and Archive software which includes numerous special features including DiscSpan, MediaHome and SecureDisc Technology to help you successfully organise, burn and archive your important files.

* Nero Burn & Archive software is only suitable for PC

Product Number: 98938